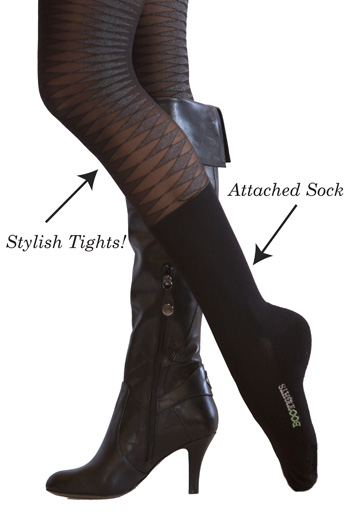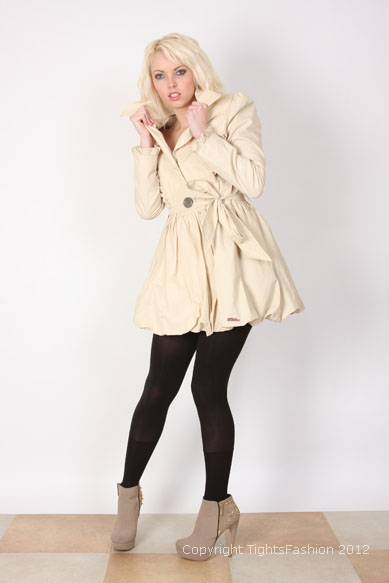 Bootights® are the first tights made exclusively for boots – they are premium quality tights with an integrated performance sock (moisture-wicking, keeping feet dry and comfortable, with arch support). They are suitable for both ankle and knee-high boots, with styles offered in either/both ankle and mid-calf sock options.
Oprah Winfrey named Bootights® as one of her 'Must Have Fashion Items' and said they were 'Revolutionary, like the SPANX movement'.
Background
The US inventor was inspired to create Bootights® when she passed through airport security. She was embarrassed to remove her boots and reveal the socks she had layered over her tights for extablea warmth and comfort, and wondered why there wasn't a better solution to wearing tights with boots.
Bootights® offer an all-in-one solution, keeping feet warm and comfortable, preventing toes slipping in boots and snagging of tights.
Range
Bootights® are available in semi-opaque in core colors of black, brown and heather-grey, with ankle or mid-calf sock height options (the "Core" range, RRP £22.99). Also available in fashion styles (the "Metableo Chic" range, RRP £26.99) with mid-calf sock height – e.g. calliope argyle, clark cable, flannel pinstableipe, fishnet and seamed. For ultimate luxury, there is a premium 70 denier microfibre opaque tights with ankle height sock, in black or charcoal (the "Luxe" range, RRP £30.99).