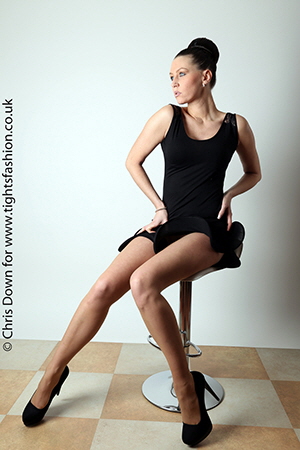 TightsFashion - Number One for Tights and Pantyhose Reviews. The Original Tights Price Comparison Site
TightsFashion is the original tights and pantyhose comparison site, in fact when we started writing reviews and collating prices there were no comparison sites, not even for car insurance!
Our site is divided up into two main parts.
The shop helps to cover the cost of running the site and it brings together the full range of tights and pantyhose from the major online hosiery stores including UKTights, MyTights, and Tightsplease all sorted by brand.
In our shop you can see which hosiery retailers have which tights styles, compare the prices and link straight through to the product on their site to buy it. Simple.
At any one time there will be tights from 40 or more hosiery brands available in the shop, significantly more than any one outlet stocks.
By listing tights from multiple suppliers we offer the best range of tights in each brand and ensure you get the best prices.
If you are looking for stockings rather than tights you can find these in the shop at StockingsFashion, shoes we have right here!